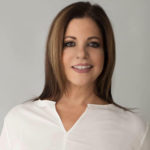 Dr. Marla Reis
PhD, Founder and CEO of Zen Mind Space
Dr. Marla Reis is a licensed psychologist working in South Florida for the last 15+ years. Her work focuses on intimacy and enhanced communication. She has always had a deep connection to holistic therapies and medicines and wants to share her passion with others.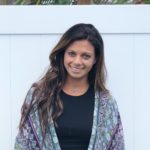 Emmy Slaibe
Emmy Slaibe is playful, loving and passionate soul. She moved from a gem of an island, known as the Dominican Republic, to pursue her profession as an occupational therapist. While in graduate school, Emmy came across the physical practice of yoga, not knowing that this practice would become an integral part of her life, and positively impact the lives of her clients. With a bachelors of science in Psychology, Masters Degree and clinical background in Occupational Therapy, as well as and her certification in Hatha Yoga, Trauma informed yoga, and Reiki healing, Emmy combines both science and alternative holistic modalities to promote physical, emotional and mental wellbeing. Emmy is also founder and owner of Yo.T Holistic Wellness where she combines yoga, and OT to promote success in daily occupations and overall sense of wellbeing and an emphasis on mental health.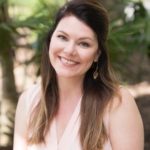 Katie Fly
Acupuncturist
Katie brings her skills as an Acupuncturist to Zen Mind Space with a great depth of compassion and understanding.  In 2011 she received her Master's degree in Acupuncture from the Academy for Five Element Acupuncture in Gainesville, FL.  At the same time she completed a 27-month certification course in Chinese Herbal Medicine as well as a 12-month course in Medical Qi Gong.  She is nationally board certified by the National Certification Commission for Acupuncture and Oriental Medicine and licensed by the state of Florida.
Katie strongly believes that great health is much more than just the absence of disease, but a complete state of physical, mental and emotional wellbeing.  She sees each of her clients as unique individuals with boundless potential for health, happiness and the ability to experience the joy of life.  It is Katie's great passion to help empower the unique gifts that each of her patients has to offer, nurturing them into a more energized and balanced state which then improves the overall quality and direction of their lives.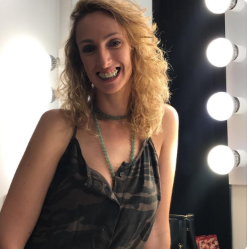 Yasmine Taratuta
Chef
Born in Argentina, raised in Israel and currently residing in Miami, Florida, Yasmin became an International Kosher Chef in Israel at University of Ben Gurion- Eilat. She decided to expand her knowledge in the USA, where everything started.
Yasmin always loved to help people in different ways of life. She was hunting her passion until one day she got very sick and the ER was the destination of a huge awakening in her health and life. Doctors detected on her (at 24 years old ) cancer cells in her colon. Yasmin decided not to go to any medical procedure, only though holistic approach. Yasmin created her own program with organic, gluten free and free of preservatives meals, juices, smoothies, yoga and mindfullness. Without any knowledge in nutrition area, Yasmin healed after a year though food. Doctors were amazed with those results.
Yasmin found her passion, healing people through food and mindfulness eating habits.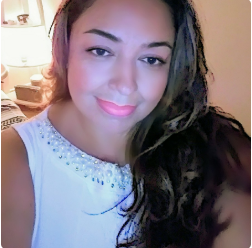 Erika Mair
Wise woman, Usui and Karuna Reiki certified, visionary and mother. Erika is in the unique position of being able to combine natural healing modalities with her abilities as a Psychic and Medium.
She provides only messages which will serve in the highest good and greatest purpose of the client. Erika is direct and forthcoming yet caring and compassionate.
Over the last 10 years, Erika also taught several educational programs in energetic healing, which includes chakra balancing and crystals, and helped hundreds of people to release negative emotions with the purpose of healing their bodies thru Reiki.
Founder of Reiki Arts and Healing Practices, Erika lives at Deerfield Beach in South Florida. Erika's background includes certifications in all levels as a Reiki Therapist with the Usui Shiki Ryoho Linage Academy.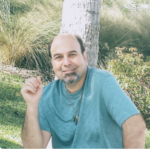 Pamir Kiciman
Reiki Practitioner
 Pamir Kiciman wants to live in a world where people practice compassion towards themselves, others, and the natural world. 
As a Reiki Teacher and Meditation Guide, he's conducted Reiki classes at a hospital, a college of nursing, practiced Reiki at the same hospital, and presented about Reiki at a medical conference. He's been teaching and practicing Reiki for 24 years as a Reiki Master-Teacher and Healer at his Oasis Reiki Dojo.
 When he's not helping people improve their lives, he can be found being a dad, cooking vegetarian food, writing, curating body/mind/spirit resources, and photographing the world around him. His latest focus is to collect the writings on his Reiki Help Blog (since 2007) into a book.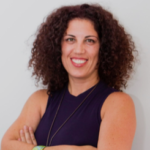 Rivka Goren
Spiritual Healing Guide
Rivka Goren M.Th., MMQ, is a mother of 5, has a Master degree in Peace Making and Global Diplomacy and a Master degree in Medical Qigong (Chinese Energetic Medicine). Rivka has been treating and consulting patients from all over the country as well as helping parents with their children since 2003. She co-founded the "American Academy for Medical Qigong" and the "Goren Method", a healing center for Chinese and natural medicine in Hollywood, FL.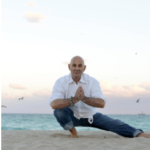 Sherwood Swartz
Dr. Wu Dhi, born Sherwood Swartz, has been a pioneer in alternative health care for over 40 years and is a master of Medical Qi Gong.Dr. Wu Dhi completed his advanced studies in neurology under the direction of Professor Sun at the prestigious Heilongjiang, University of Traditional Chinese Medicine in Harbin P.R.China.
As a part of his comprehensive training, he worked in the immunology department at South Shore Hospital in Miami Beach. He has a degree in Oriental Medicine and is also state licensed and nationally board certified as an Acupuncture Physician.
Dr. Wu Dhi has been practicing and teaching an integration of Ancient Eastern and Modern Western healing practices for the greater portion of his professional career. Through seminars, public speaking, and direct practice, he continues to inspire and guide professional health practitioners in the United States and abroad who are just now realizing the value of utilizing Traditional Chinese and Alternative Therapies..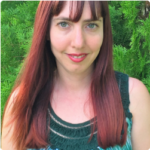 Dr. Yafi Yair
Dr. Yafi completed her Doctorate in Clinical Psychology (Psy.D.) in Miami, Florida. She has been working in a therapeutic setting since 2009, helping individuals from a wide variety of ages, ethnicities, and cultural backgrounds. In addition to her clinical experience, Dr. Yafi Yair is trained in hypnosis by various experts in the field, including Dr. Brian Weiss and Florida Society of Clinical Hypnosis (FSCH). Additionally, Dr. Yafi attends the Monroe Institute regularly, where she is currently the South Florida Local Chapter facilitator. Dr. Yafi is also an energy worker and an Angel Reader and an intuitive. She is trained and certified as an Angel Card Reader by Doreen Virtue herself. Dr. Yafi Yair's approach is holistic and she believes that "health" includes many aspects of life. Her main focus is enhancing the quality of life of those she crosses paths with. She believes in the mind body connection, that the human mind is fascinating, and that our potential is infinite.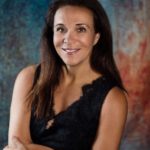 Miriam Amselem
Miriam Amselem is the sole owner of Naturally Healthy by Miri with a passion and focus on lifestyle transformation through nutrition, wellness, yoga and meditation. Her mantra is Embrace the journey to a healthy you!With a Bachelor's degree in Holistic Nutrition and over 18 years of experience, Miriam works with her clients to customize a wellness lifestyle program which includes nutrition, stress reduction, alternative approaches to disease, herbology, antioxidants, women's health, detoxification and healing.  Miriam specializes in educating and treating the whole individual - taking into account lifestyle needs and setting realistic goals. She's been successful in helping clients achieve optimum well-being and solve many health issues including fatigue, weight, digestive and hormonal imbalance. Additionally, she provides chef services and cooking demonstrations.  Yoga and Meditation has been part of Miriam's lifestyle for over 25 years and she's committed to teaching the ancient practice by focusing on the mind, body and soul.  Her passion for Yoga and Meditation is contagious and she loves sharing her practice with the perfect blend of balance, strength, flexibility and relaxation.  Miriam also runs mindfulness workshops, wellness retreats and corporate wellness programs.  Her hobbies are working out (she's also a personal trainer), reading, going to the beach, traveling and spending time with her family.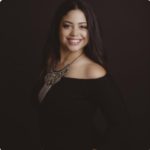 Chloe Ravel
Chloe is a Certified Yoga Teacher, Sound Healer, Essential Oil Educator and Brand Consultant for Conscious Entrepreneurs and Teachers.
In January 2017, she began her personal brand The Gemini Rising with the intention to create more conscious community, content and experiences in South Florida and on her online platforms. Chloe is passionate about empowering others through the healing arts. Her classes, consultations, and workshops promote mindful living, stress management and mental health through the practice of movement, meditation, sound healing and aromatherapy. She is also passionate about her work as a Wellness Advocate for dōTERRA Essential Oils.
Chloe's brand, The Gemini Rising also serves as a local community activator by hosting larger events such as Rooftop Yoga Gatherings, Yoga Block Parties, and Sensory Essential Oil Experiences.
As a brand and as a teacher, Chloe's intention is to authentically connect with others to help them live their healthiest life.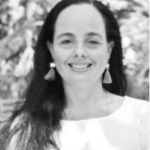 Josefina Campiani
Josefina Campiani DOM, LAc. is a Doctor in Oriental Medicine, a Herbalist, a Licensed Acupuncturist in the state of Florida and Diplomate in Acupuncture (NCCAOM). She has completed training in Nutrition, Detoxification, Food as Medicine in the Center for Mind and Body Medicine. She is also a Vegan Chef.
Her mission is to educate people on The Power Of Food To Heal Your Body, Prevent Disease & Achieve Optimal Health. Her clients include those challenged by Weight problems, Chronic Health Conditions as Asthma, Allergies, Hormonal Problems, Constipation, Digestive and other Gastrointestinal symptoms, and also Mood concerns . She likes to work with people who are ready for a Whole Food, Whole Body, Vibrant Health and a Functional Nutrition approach.
She lives in Miami, FL with her husband, 3 children and 2 dogs, she enjoys cooking, reading, gardening, yoga, meditation and being with her family.